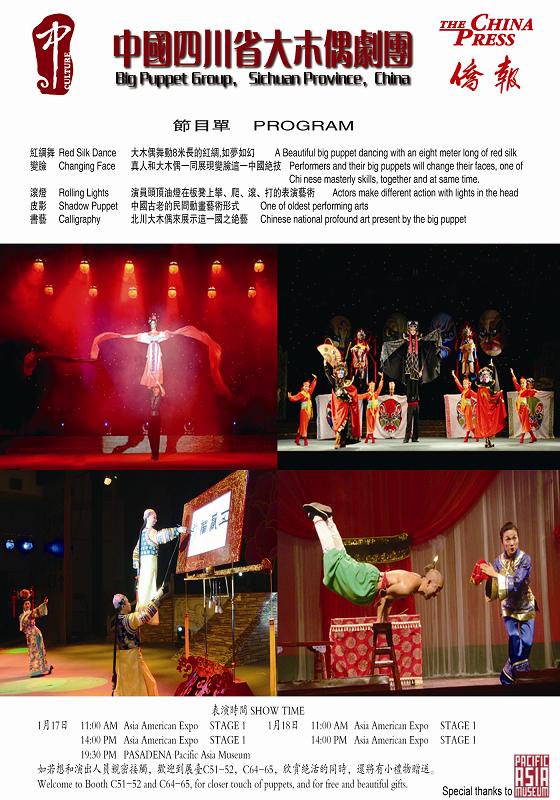 Time:January 16, 2009
Location:Consulate General of China in Los Angeles
Asian American Expo in Pomona
Asia Pacific Museum
On January 16, 2009, 13 actors and actresses from Sichuan Big Puppet Group and artists of Mianzhu New Year Paintings visited the United States to express their sympathy to overseas Chinese, as an important part of the 2009 "Culture of China, Festival of spring" series of activities.
The group presented various performances such as beautiful big puppet dancing, face-changing and rolling lights, at the Chinese Consulate General in Los Angeles, Chinese Industrial and Commercial Carnival, Asia-pacific Museum with unique national characteristics. Their performances were warmly welcomed by the Chinese community in Los Angeles.
Sichuan puppet is a rare opera in the world. It is originated from folk art and is popular in Ma 'an Chang, Yilong County, Sichuan Province. It has a history of more than 300 years. Sichuan Big Puppet Group is the only inheritor of the national intangible cultural heritages-North Sichuan puppet.
LIVE PHOTOS
FEATURED PROGRAM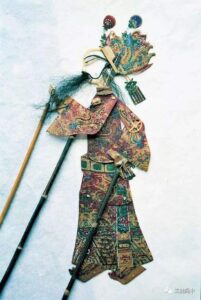 The northern Sichuan shadow play, an ancient traditional art of Han nationality, is also a widely spread puppet show.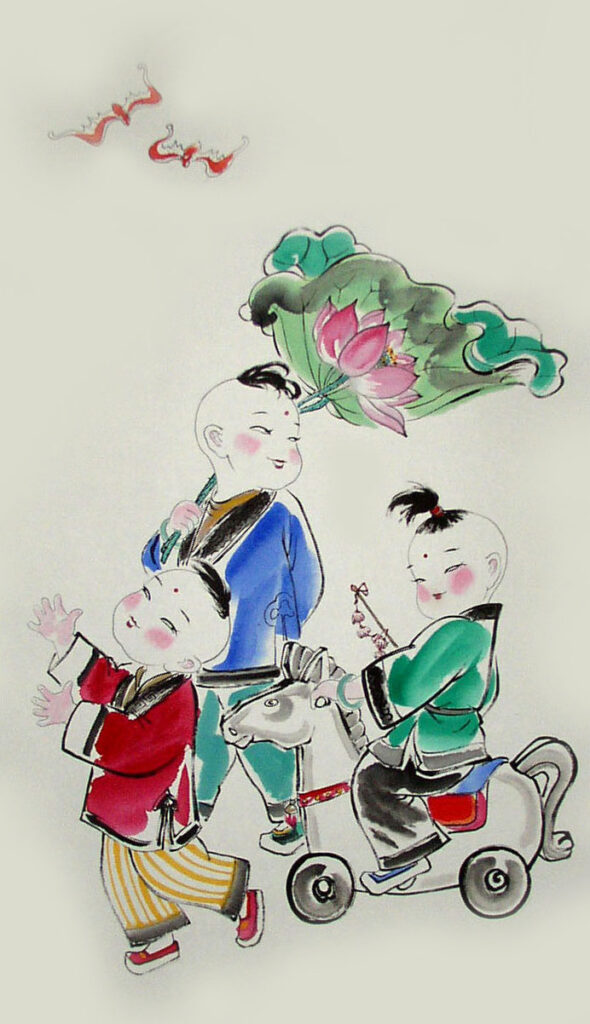 Mianzhu New Year paintings, one of the Chinese folk woodblock New Year pictures, national intangible cultural heritage.
GALA
MEDIA REPORT