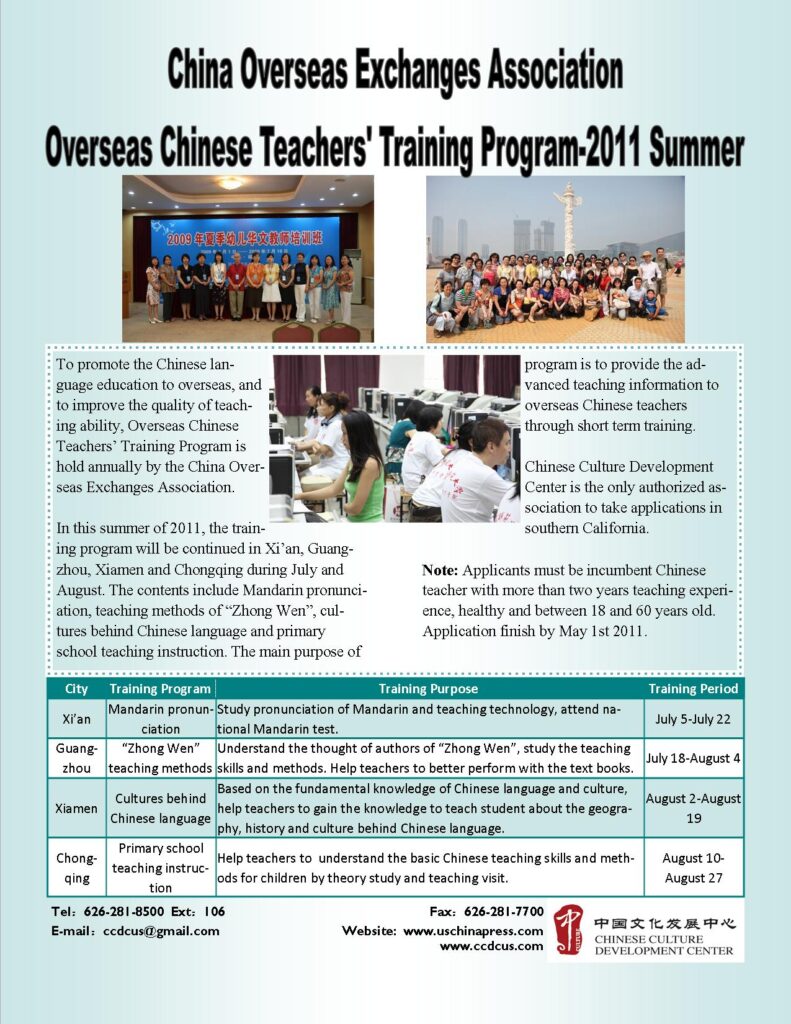 Time:July-August, 2011
Location:Chongqing, Guangzhou, Xian, Xiamen China
To promote Chinese language overseas and improve quality of Chinese education, especially with advanced teaching technology, by overseas Chinese teachers, Overseas Chinese Teacher Training was held every year by Chinese Overseas Exchanges Association.
After its 2009 debut held in five cities in China, this training program traveled to Xi'an, Guangzhou, Xiamen and Chongqing during July and August, 2011, featured sessions on Mandarin Chinese, teaching method of text book, culture of Chinese language, and teaching technology of primary school.
Chinese Culture Development Center was proud to become the only authorized association to take applications in Southern California.