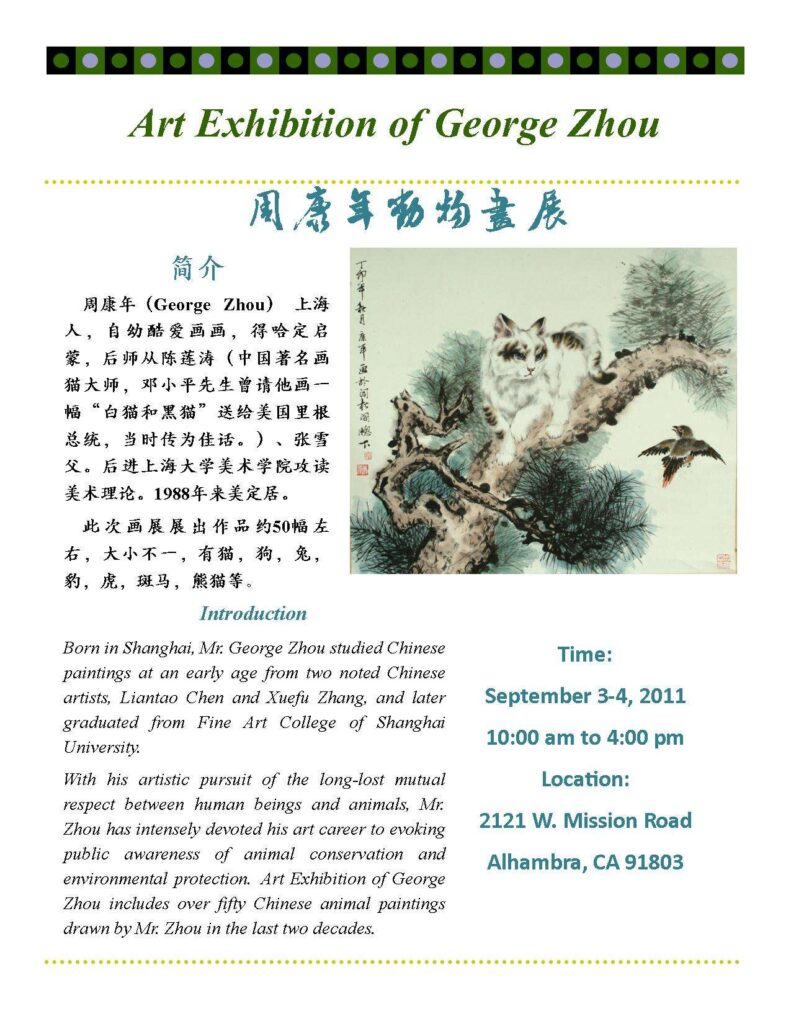 Time:September 3, 2011
Location:China Press Exhibition Hall
Sponsored by Shanghai Lander's Club and Chinese Culture Development Center of The China Press, Art Exhibition of George Zhou includes over fifty Chinese animal paintings drawn by Mr. Zhou in the last 20 years.
Specialized in bird-and-flower painting style, Mr. Zhou invites his audience to re-appreciate the complexities and richness of Chinese philosophy on human-nature relationship as reflected in traditional Chinese paintings on animals.
With his artistic pursuit of the long-lost mutual respect between human beings and animals, Mr. Zhou has intensely devoted his art career to evoking public awareness of animal conservation and environmental protection. After moving to the U.S. in 1988, Mr. Zhou has also worked to promote cultural exchange between Chinese and American artists.
LIVE PHOTOS
ABOUT THE PAINTER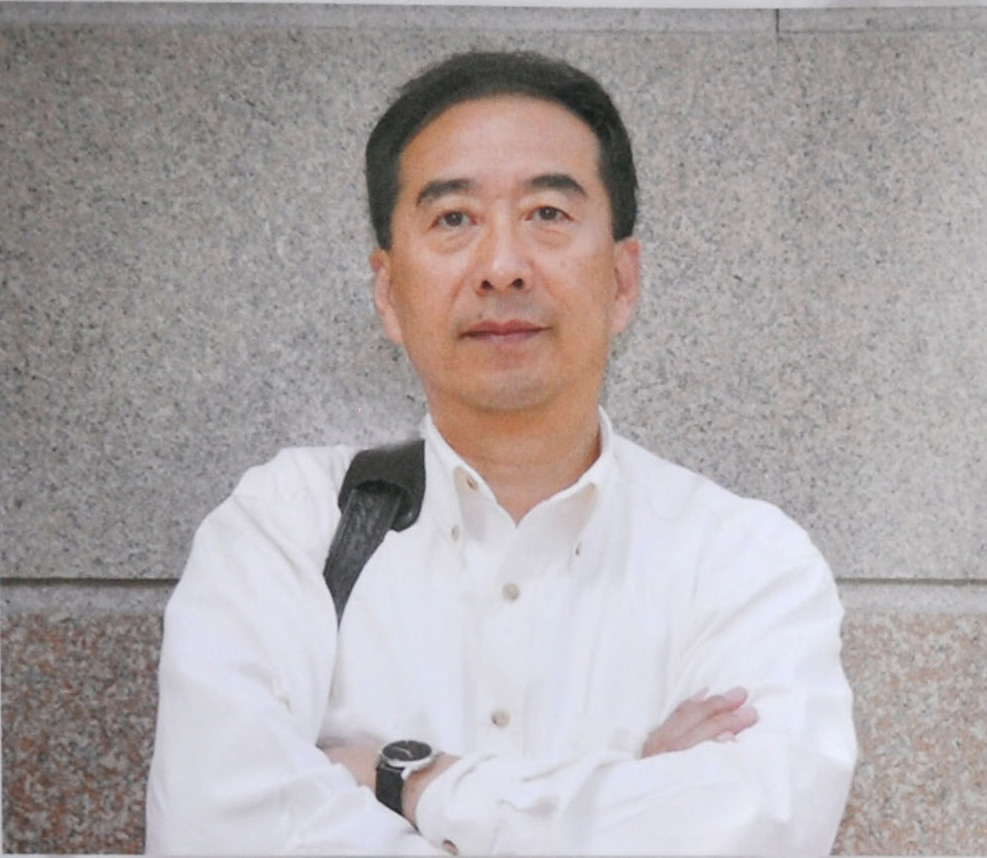 Born in Shanghai, Mr. George Zhou studied Chinese paintings at an early age from two noted Chinese artists, Liantao Chen and Xuefu Zhang, and later graduated from Fine Art College of Shanghai University.