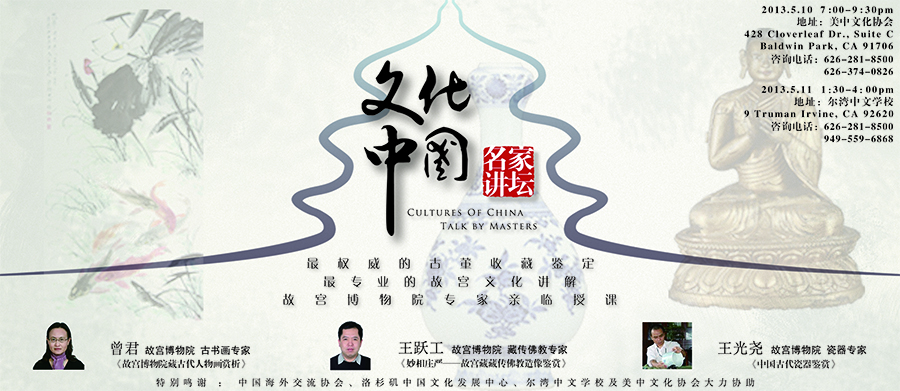 Time:May 10-11, 2013
Location:American Chinese Culture Association, Irvine Chinese School
2013 "Cultures of China Talk by Masters"was held from May 10 to May 11, 2013 at American Chinese Culture Association and Irvine Chinese School.
This year's event featured three top-notch experts from China's Forbidden Palace Museum, Mr. Guangyao Wang, Ms. Jun Zeng, and Mr. Yuegong Wang. Their lectures focused on Chinese porcelain, Chinese painting, and Chinese Buddhism statue. The experts not only shared with the audience history of Chinese art but also provided a free antique appraisal to collectors who attend the event.
LIVE PHOTOS
ABOUT THE SPEAKER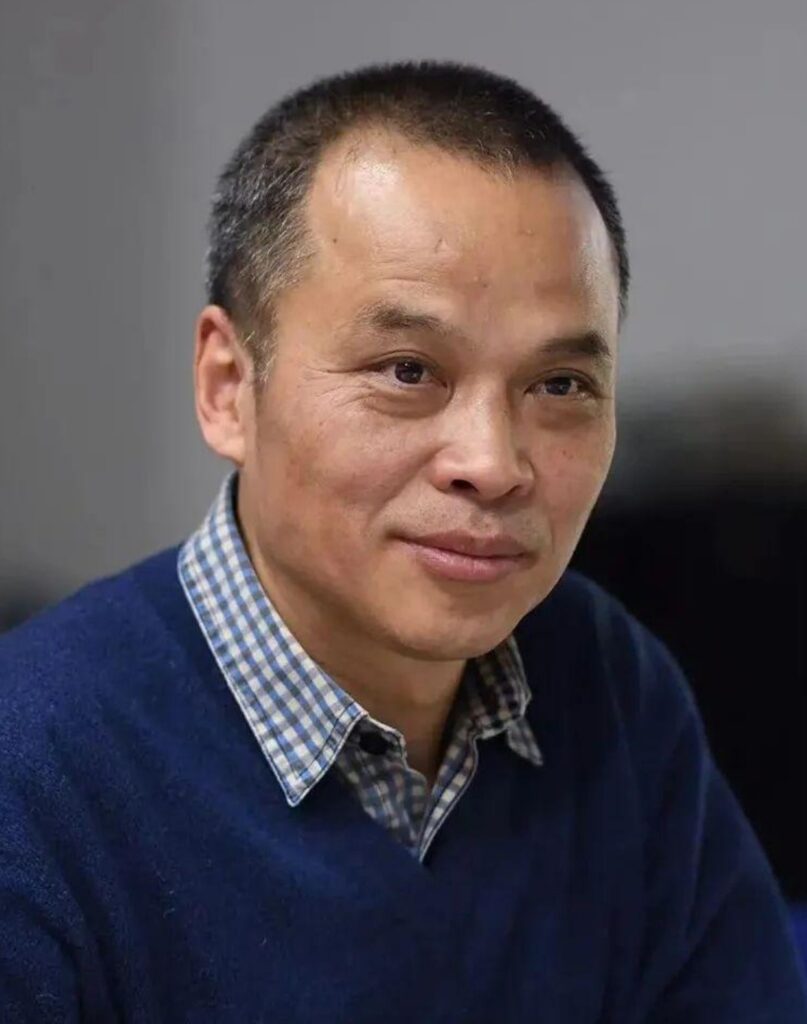 Guangyao Wang is a research staff member of the Palace Museum. He focuses on ceramic archaeology, bronzes, and court rules and regulations, as well as on the methodology of ceramic archaeology and ancient ceramics.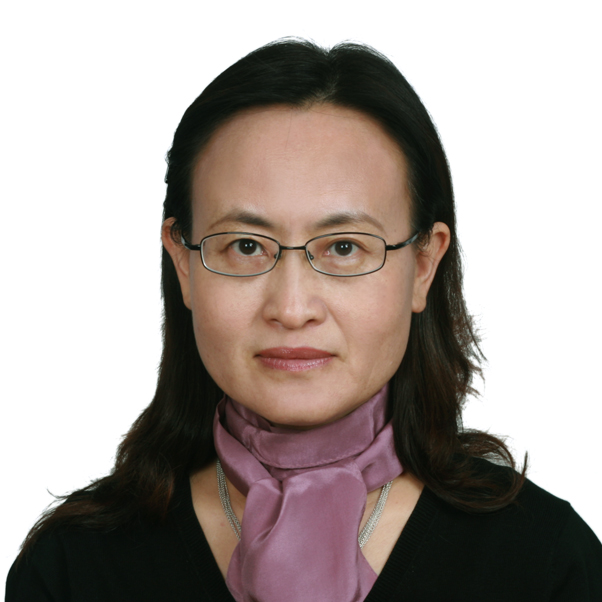 Jun Zeng is director of the Department of Painting and Calligraphy, director of the Institute of Ancient Painting and Calligraphy, and associate research librarian of the Palace Museum. Proficient in calligraphy and painting identification.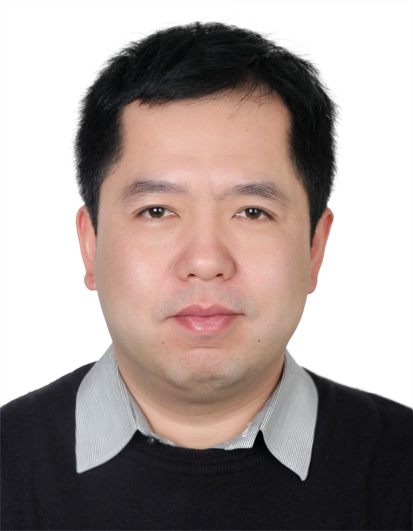 Yuegong Wang is the deputy director of the Palace Museum. He is also director of the Palace Opera Research Institute of the Palace Museum, secretary general and deputy director of the Institute of Tibetan Buddhist Relics of the Palace Museum.