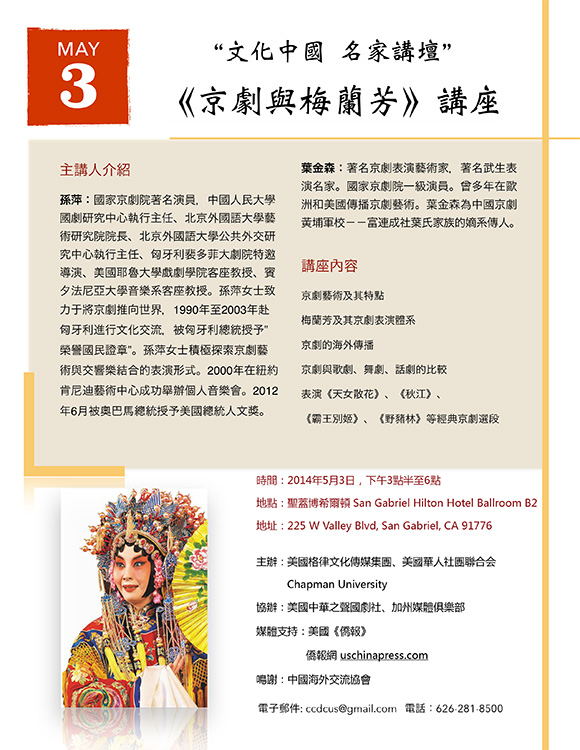 Time:May 3, 2014
Location:China Press Exhibition Hall
2014 "Cultures of China Talk by Masters" was held on May 3, 2014 at San Gabriel Hilton Hotel. This year's lecture featured famous Peking Opera performer and scholar Ms. Ping Sun and Mr. Jinsen Ye.
This event was organized by Los Angeles Chinese culture Development Center, Roundtable of Chinese-American Organizations and local Peking Opera fans group. Lecture included characteristics of Peking Opera, Lanfang Mei and the Peking Opera, dissemination and Development of Peking Opera overseas, comparison between Peking Opera, Opera, Dance Drama, and Play, and Peking Opera demonstration.
LIVE PHOTOS
ABOUT THE SPEAKER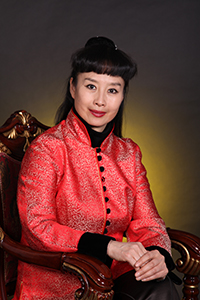 Ping Sun is a member of China National Peking Opera Company, executive director of Peking Opera Study Center of Renming University, dean of Art Reseach Institute of Beijing Foreign Studies University.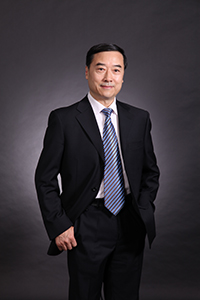 Jinsen Ye is a renown Peking Opera performer specialized in the role of martial male, member of China National Peking Opera Company.