Organized by China Overseas Exchange Association, with co-organizers Pacific Aviation Museum Pearl Harbor, Chinese Culture Development Center, and Chinese Chamber of Commerce of Hawaii, the National Memories Exhibit was held on March 14, 2015 in Hawaii.
This exhibition displayed over 100 valuable historical photos selected from the National Archives and dossiers in China. Taken mostly by the U.S. 164th Signal Photo Company during the war years. the pictures highlighted renowned historical figures, such as GEN Joseph Stilwell, LTG Claire Lee Chennault of the American Flying Tigers, and top Chinese leaders. The Exhibit also presented images of soldiers, medics, and civilians — the many unsung heroes from both countries who were united in a valiant cause. From tropical jungles to arid hinterland, from populous cities to remote villages, they fought, lived, and ultimately prevailed with tenacity, bravery, sacrifice, and hope. National Memories Exhibit features their stories.
August 2015 marked the 70th anniversary of the end of World War II. Seven decades ago, a common cause bound together two great nations across the Pacific: the U.S. and China. They served side-by-side in the China-Burma-India (CBI) Theater, forging legendary friendships that transcended race, language, and culture. Their stories connect the diverse paths of these two nations, shaping collective memories that continue to inspire collaboration and peace.
LIVE PHOTOS
RECOGNITION
MEDIA REPORT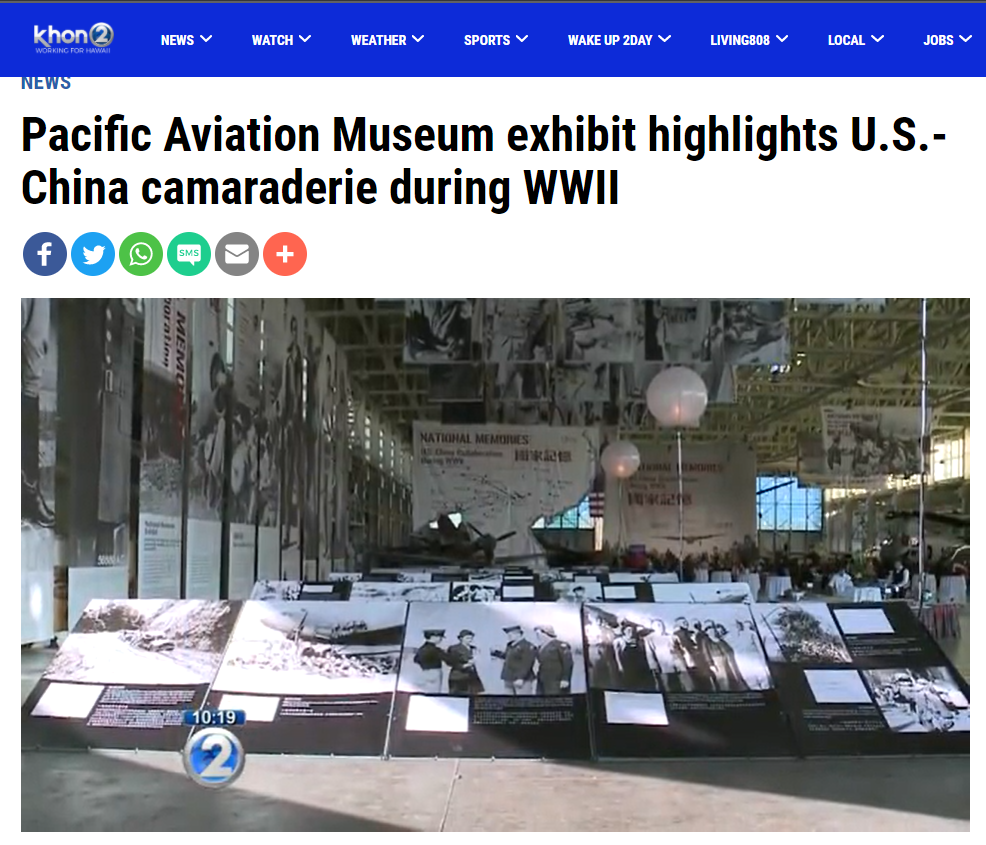 VIDEO LINK