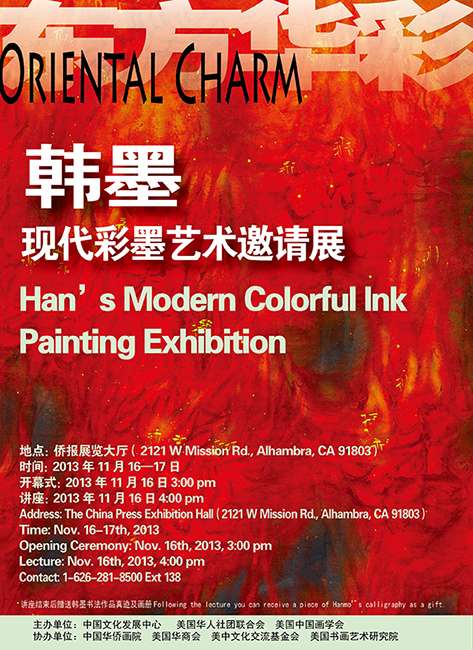 Time:November 16, 2013
Location:China Press Exhibition Hall
Oriental Charm: Han's Modern Color Ink Painting Exhibition was held on November 16th, 2013 at The China Press Exhibition Hall.
Co-presented by Chinese Culture Development Center and Roundtable of Chinese-American Organizations, Oriental Charm features color ink paintings by Mr. Han Mo, an art advisor at China's Tsinghua University and a trailblazer in the field of color ink painting. A renowned artist taking leadership of many famous art associations in China, Han Mo brought audience in Southern California his most recent works mixing oriental emotions, international perspectives, artistic tradition, and cultural modernity.
ABOUT THE PAINTER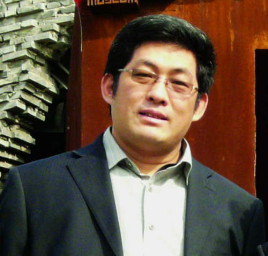 Hanmo Han is an award-winning artist based in the United States whose paintings have been exhibited nationally, as well as in China, Australia, Thailand, and South Korea. His works, whether abstract forms on a macro scale or symbolic objects at a concrete level, search for the origin of the universe. In addition, Han reflects on the human cultural spirit and discovery of the meaning of life. He creates using watercolors and ink on paper.